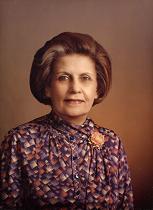 Massoum Montakab, D. Sc., Ph. D.

President
This year Molecular Diagnostic Services, Inc. (MDS) enters the 17th year since its foundation. As a Contract Research Organization (CRO), we have become able to support pharmaceutical companies with a full range of drug development services, including cellular and molecular biology, in vivo and in vitro toxicity, drug safety and efficacy studies and clinical chemistry. I must thank our clients for their trust, strong support, and close and heartfelt cooperation that have enabled our growth over the years.
We believe that through supporting drug development, we contribute to a better life for all people. Our extensive research achievements enable us to support successful development of effective new drugs. Each employee individually works to protect the environment, and each employee contributes to saving precious lives. We believe that to be our social mission.
We firmly believe our untiring efforts to fulfill our mission in good faith will bring satisfaction to our clients, and make a valuable contribution to humanity and society. We sincerely wish to keep our clients' implicit trust in our services and firmly hope that our collaborations will benefit customers and patients.