About Us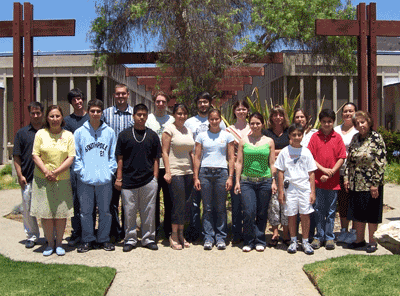 Who We Are
Molecular Diagnostic Services, Inc. (MDS) is an independent contract service organization since 1992, providing comprehensive cellular and molecular biology, microbiology, sterility assurance, biocompatibility and toxicology services to pharmaceutical, biotechnology, medical device, and research institutions.
We are prepared to serve as a non-GLP/GMP or strictly as a GLP/GMP contract resource for developed or pre-defined protocols for our national and international clients.
On the cutting edge of technology for 1.5 decades, MDS provides expert services in the fields of cellular and molecular biology, assay development, assay validation, cell identity, paternity, mutagenesis, in vitro toxicity, in vivo toxicity , as well as quality control services.
Our fundamental mission is helping our clients to maximize the return on their R&D investments. MDS also produces customized and specialty molecular biology reagents.

We serve the following industries:
Biotechnology
Cosmetics
Diagnostic Products
Medical Devices
Pharmaceuticals
Specialty Chemicals
MDS provides prompt, comprehensive service to companies ranging from large international to small start-up firms. For some companies, we have become their in-house laboratory. Other clients use us to supplement their own capabilities-for special projects or to meet peak demand.

We are Commited To Quality
MDS is committed to offering high quality testing services and has outstanding quality assurance systems and excellent regulatory compliance. We conduct all tests in accordance with applicable Good Manufacturing Practice (GMP) and, when requested, Good Laboratory Practice (GLP) regulations. All GLP studies are in full compliance with all GLP regulations, as deemed by the appropriate agency (FDA, EPA, OECD, EEC, JMHW, JMAFF). Non-GLP studies for discovery are conducted in the "spirit of GLP," including QA audit and inspection. All studies and propriety information are strictly kept under confidential status at all times.
To insure the quality of data for our clients and the FDA, our quality assurance managers routinely perform internal audits in all divisions of the laboratory. Our Operations Manual, consisting of an extensive body of Standard Operating Procedures, is a key component of our quality systems. MDS has a thorough, documented training system to insure that all technical staff can capably perform designated procedures and remain current with SOP revisions.